Easy to Learn and Use Content Management System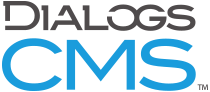 DialogsCMS is the cloud-based website builder for business. It's affordable, secure, and compliant and is mobile-ready. Simple editing tools allow you to update your own content. Add ecommerce as well as customer relationship, learning, asset, and document management systems at any time. Manage multiple locations and users, stage future content releases, and much more. All the tools you need with no ongoing license fees.
DialogsCMS is an affordable, secure content management system (CMS). It is as powerful as the overly complex high-end solutions but much easier to learn and use. It gives you the flexibility and expandability you'll never find in the limited blogging or shareware tools.
page content is easy to edit, including a one-click preview
special content like home billboards, team bios, etc. are easy to build and edit
promote your new content
manage unique content or complete websites for multiple business locations
100% brand accuracy means never worrying about breaking your design
powerful tools backed by an outstanding design and development team
Let our outstanding design and development team create your next website.
ILHM (Website and Portal)
is Powered by Dialogs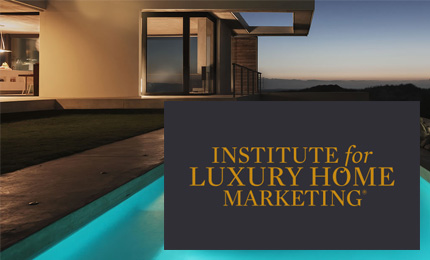 The Institute for Luxury Home Marketing teaches how to sell big. They went big with us.
7-Eleven (Franchise)
is Powered by Dialogs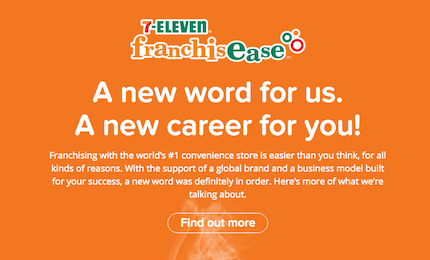 Franchising is huge for 7-Eleven. Dialogs is huge for 7-Eleven.
Tri Global Energy
is Powered by Dialogs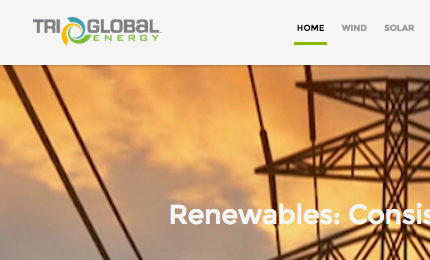 A contemporary website that brings energy to an energy company.
Hanson
is Powered by Dialogs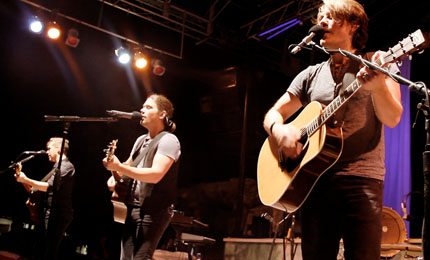 Everything a band needs to keep the fans connected and the fan gear flowing.
Testimonial
"I have enjoyed working with the team at Dialogs … their attention to detail and professionalism are tremendous."
—
Paula T.
Dialogs Content Management
If you are paying someone to make simple content changes to your website, you need a content management system (CMS). Hard-coded or flat HTML websites are out-of-date. While they may run reasonably well, they are limited in their ability to engage with your audience. DialogsCMS combines a database of your content with a series of design templates that dynamically build pages on-the-fly as site visitors click through your site. Here are some of the things that DialogsCMS will allow you to do:
personalize content
easy to configure user accounts and groups
one-click content staging and activation
page content + flexible list content
be creative – dynamic content limited only by your imagination
sprinkle headlines throughout your site to help Google know you are actively updating your content
feed headlines to social networks automatically
send automated emails or SMS messages
adjust your presentation for various sizes of browser screens
much more!

Pricing Examples
Software License Only
If you want to design and implement a website using DialogsCMS (we are available to help you get started):
$ – Standard Edition includes all you need to build a brochure-style marketing website – FREE
$$ – Business Edition includes moderated blogs and forums and ecommerce – $875
$$$ – Enterprise Edition adds high-level security, high concurrency, content edit workflow, and much more – $4,375
Software License PLUS Website Design and Development
We can design and build your next website on DialogsCMS. Here are some example project budgets. These examples include the DialogsCMS software PLUS our time to set-up your site and provide training.
$ – convert your existing brochure-style website (no new design) – as low as $5,000
$$ – build a new site or convert your small online store to DialogsCMS – as low as $10,000

$$$ – design and build a new site or convert a complex business site (product catalog, blog, store locator, etc.) – as low as $20,000

If you need Content Management with the power and flexibility of Dialogs, request a quote today.
Dialogs Solutions Bring Everything Together.