Transit Management: Get There Transit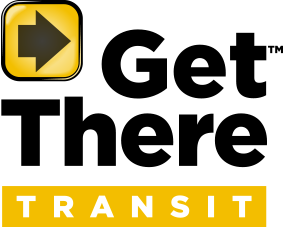 Manage your transit agency with Get There Transit™ – affordable demand-response software for small urban, rural, and paratransit agencies. The most flexible solution for route planning, rider notification, and driver route mapping on the market.
one-time license fee – pays for itself with savings from your current annual license fees
robust map-style route planning and management
voice-automated ride confirmation frees up your call center
works with any brand of mobile tablet – no expensive proprietary hardware
fully customized to YOUR specific needs.
Testimonial
I felt at ease with the process. I could see that we were on the same page.
—
Mike B.
Dialogs Transit Management
Get There Transit – NTS and Dialogs Partnership. Neighborhood Transport Service, Inc. (NTS), a community demand response provider in Cedar Rapids, IA, operates 12 vehicles and provides 40,000+ low-fare rides annually to special needs groups and riders overnight. Dialogs built the first Get There Transit system for NTS as part of the Dialogs eBusiness Community Grant program. NTS and Dialogs have partnered to distribute Get There Transit to other transit agencies.
Flexible Features Created with Community Transportation in Mind
Route Manager for Drivers
real-time data updates
works with iPads and Android tablets
easy-to-read manifests
real-time GPS route mapping
driver-dispatch communications via voice or text
Simplified Service for Riders
"You're next" notifications to rider's cell phone
rider self-schedule via website
easy-to-use website on desktops or mobile devices
automated ride confirmation via phone
Route Scheduler for Admins
create/manage rider information records
online map integration
route plans can be duplicated, modified, and saved
manage one-time or recurring rider trips
save time with shared, saved rider destinations
drag-and-drop graphic interface
user accounts for admins, drivers, and riders
configurable reports:

individual and group rides
deadhead miles
active/revenue miles
total mileage estimator

Pricing Examples
Get There Transit can automate much of your daily operations into a single, web-based solution. Increase productivity of your staff, streamline routing for drivers, and improve the experience for riders.
$ – use the standard system with no configuration or customization by Dialogs – $17,500

$$ – add configuration to align with unique aspects of your agency – as low as $24,000

$$$ – add custom functionality and reporting – $29,500+
If you need Transit Management with the power and flexibility of Dialogs, request a quote today.
Dialogs Solutions Bring Everything Together.
Brand Management - Protect your brand with Versionary™. Allow reps, branches, or dealers to personalize collateral while you retain brand control. Save money with merged print ordering and PDF delivery.
Transit Management - Get There Transit is affordable demand-response software for small urban, rural, and paratransit agencies. One-time license fee. Minimal ongoing costs. Customized to YOUR specific needs.
eCommerce - Succeed with your online business by employing secure, compliant ecommerce that's easy to maintain, configured to your specific needs, and accurately represents your brand.
Portals - Make it easy for your customers and employees to find the information they need. Easy-to-use group-based access controls allow you to decide what is public or private.
Community Building - Reach your audience and never let go. Blogs catch their eye, forums start a conversation, points and achievements reward loyalty, and private messages bring people together.
Development Framework - Harness the power of Dialogs Framework™. Leverage our stable, flexible, secure development platform for efficient web applications and mobile app backends.