The Diablog™
Happy 20th Anniversary!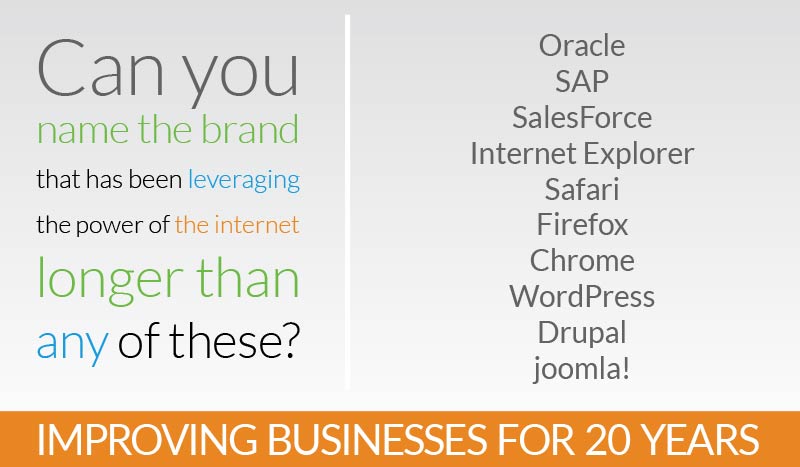 We are so proud to celebrate 20 years in business. Today we are known as Dialogs Apps, Inc. On 6 March 1995, we opened our doors as Kaleidoscope Information Services, Inc. In the 20 years that we have been building web-based affordable enterprise solutions, things have changed a lot. Here are some web milestones that occurred after we opened our doors:
Internet Explorer was released
every other browser you may be using to read this article was released
we all started using mobile devices to see the internet
other enterprise brands like Oracle and SAP began building web-based solutions.
For the geekier members of our audience, early Dialogs-powered solutions preceded Apache, so our developers actually wrote server software in addition to writing business applications.
Here is a timeline of business application of the internet. Yes, that is Dialogs way over there on the left.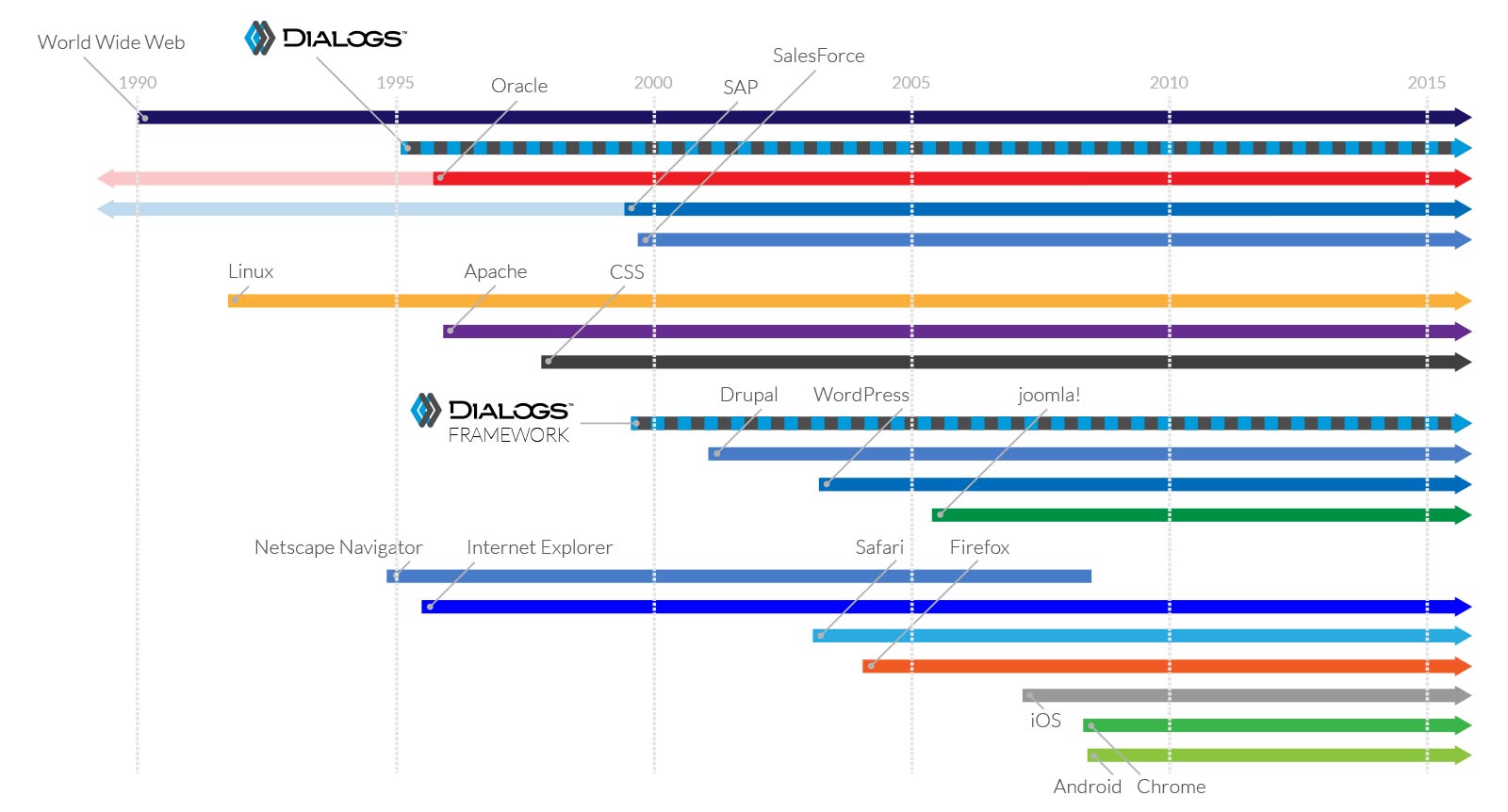 What does this all mean for your business? Well, it doesn't mean we're old. It means we are an exceptionally experienced team of problem solvers. We have been making businesses like yours better for a long time, and all of that experience is available for you to leverage.
"Cheers!" to a great 20 years, and another "Cheers!" to the next 20!